LOUDOUN HORSE PROPERTY FOR SALE
Get Your FREE KW MOBILE APP
Use Premier Team for all your Loudoun County, VA homes for sale. We also offer horse farms, lots, land, luxury equestrian estates and vineyards. Contact Gene Mock, Associate Broker, Premier Team, Keller Williams Realty 703-342-8100 or Contact Gene HERE
Loudoun County has a rich legacy of equestrian sports.  Loudoun is celebrated as one of Virginia's most famous horse country.   There are many horses who call Loudoun home and participate in numerous sports—foxhunting, steeplechasing, polo, dressage, 3-day eventing, competitive trail riding, driving, pleasure riding, handicapped riding programs and more.  Whatever your equestrian interest, you'll find it here in Loudoun County. 
Upperville, Virginia is home to the oldest horse show in America, the Upperville Colt and Horse Show, the first week of June.  Loudoun has over 15,000 horses who call Loudoun County home.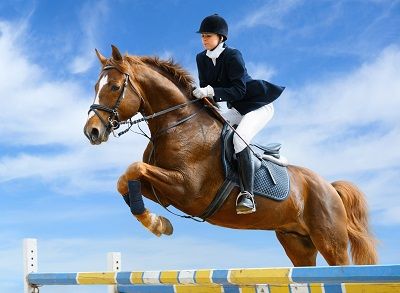 The National Sporting Library in Middleburg houses hundreds of manuscripts of horsemanship dating back to the Medieval Period, as well as modern art depicting horses and horsemanship.   Loudoun offers anything the horse lover may want, from beginner level to Olympic Champion in training.  Loudoun County has some of the most beautiful scenery and horse-friendly people in the region.  Come join us in enjoying our equine community in Loudoun County, VA. Loudoun County is located conveniently in Northern Virginia close to Airports, Employment, Health Care Facilities, Great Schools and more.
Get your FREE MARKET INSIDER REPORT by zip code to research all the great horse neighborhoods and other communities in Loudoun County VA. Your horses will love living in Loudoun County! Loudoun is for HORSE LOVERS!
Get Your FREE KW MOBILE APP
Premier Team - Keller Williams Realty - Google Map
Search LOUDOUN HORSE PROPERTY FOR SALE Homes for Sale
Updated Mar 17, 2018 9:52:pm
Information deemed reliable but not guaranteed. Listing data provided by Metropolitan Regional Information Systems, Inc.
Today's Market Trends for LOUDOUN HORSE PROPERTY FOR SALE *
$779,770

-0%

$191

-0.01%

753

0.15%

February

January

664

667

0.01%

-0.17%
* All data pertains to single-family homes